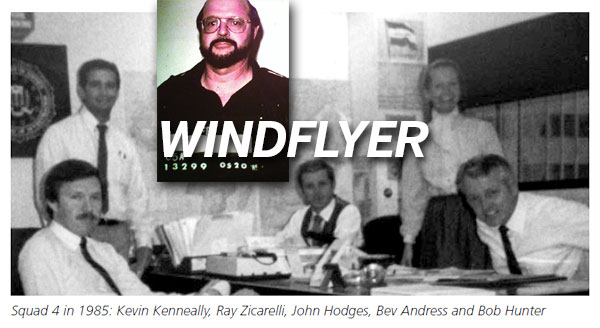 by Beverly Andress with Ray Batvinis
Oleg Kalugin called him a spy "who turns up once in a lifetime." High praise; especially from a KGB general with thirty years of intelligence experience and a resume that included the kidnapping of a FBI double agent off the streets of Vienna, Austria. Kalugin was also the spy's original handler.
One high ranking American intelligence official offered a much darker assessment charging that no sentence imposed by a court could "atone for the unprecedented damage" the spy had done to U.S. national security.
Both were referring to John Anthony Walker who was arrested by the FBI thirty years ago this month.
The case began one day in November 1984 in tiny West Dennis, MA when Barbara, John's estranged wife, telephoned the Boston office with a remarkable tale to tell. Fueled by heavy doses of booze, impoverishment and years of marital misery she began describing John's spying for the Russians while he served in the U.S. Navy.
Over the span of almost twenty years, the KGB had paid him approximately one million dollars for America's most sensitive cryptographic secrets; keys that opened the door to the highest level White House and Pentagon thoughts and plans.
She suspected that he was still spying. That wasn't all. John had accomplices. There was his brother, Arthur and a close Navy friend later revealed as Jerry Whitworth. John also made an unsuccessful attempt to recruit his daughter, Laura, into espionage.
Barbara had known about his treachery almost from the beginning and had even accompanied him on spying missions. It had been the family's dirty little secret for years. . . .
Read the rest of this article, Windflyer: The John Walker Spy Case, that was published in the May 2015 issue of the "Grapevine" (Society of Former Special Agents of the FBI)