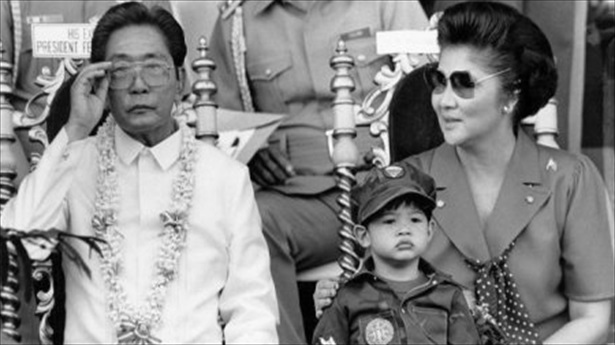 The history article written by Gilbert M. Pieper (FBI 1967-1997), from the March 2016 issue of The Grapevine published by the Society of Former Special Agents of the FBI:
Ferdinand Emmanuel Edralin Marcos, Sr., who was born on September 11, 1917 and died on September 28, 1989, was a Filipino politician who served as President of the Philippines from 1965 to 1986. He ruled under martial law from 1972 until 1981.
At the age of 18, Marcos is thought to have assassinated Julio Nalundasan, a political opponent of his father, Mariano Marcos. Both were arrested and held until they were released by Supreme Court Justice Jose P. Laurel. Marcos served during World War II. As part of his election campaign, he would later claim to have been "the most decorated war hero in the Philippines," although, in fact, he received only three medals.
Under Marcos, the Philippine national debt grew from $2 billion to $30 billion, but U.S. corporations in the Philippines prospered. The Carter Administration engineered an $88 million World Bank loan to Marcos, increased military aid to him by 300%, and called him a "soft dictator." In contrast, a 1976 Amnesty International report had alleged that there were 88 government torturers. By 1977, the armed forces had quadrupled and over 60,000 Filipinos had been arrested for political reasons. Public outrage led to the snap elections of 1986 and to the People Power Revolution in February 1986, which removed him from power. Marcos was overthrown in 1986 by followers of Corazon (Cory) Aquino, widow of an assassinated opposition leader, and Marcos was forced to flee.
On February 25, 1986, Marcos talked to United States Senator Paul Laxalt, asking him for advice from the White House. Laxalt advised him to "cut and cut cleanly," to which Marcos expressed his disappointment. In the afternoon, Marcos talked to Juan Ponce Enrile, Sr., a Filipino politician and lawyer, asking for safe passage for him and his family  including his close allies like General Ver. Finally, at 9:00 p.m., the Marcos family was transported by four Sikorsky HH-3E helicopters to Clark Air Base in Angeles City, Pampanga, about 83 kilometers north of Manila. They then boarded U.S. Air Force C-130 planes bound for Andersen Air Force Base in Guam, and finally to Hickam Air Force Base in Hawaii, where Marcos arrived on February 26. When protestors stormed Malacanang Palace shortly after Marcos' departure, it was famously discovered that Imelda had left  behind over 2,700 pairs of shoes in her closet. 
The State Department requested that the FBI surveil Ferdinand and Imelda Marcos when they came to live in Honolulu, after he was deposed from the presidency of the Philippines. The State Department was concerned that Marcos might try to return to the Philippines, and attempt a counter-coup, since we were now supporting the Aquino Government. The Marcos family was not to leave the island of Oahu. The FBI case was opened as Honolulu file number 2-4, a Neutrality Matter, the state of not supporting or helping neither the Marcos' government nor the Aquino government. . . . (read more)